The UV Accelerated Weathering Tester uses UV fluorescent lamps to simulate sunlight, and can also simulate humid climate effects through condensation or spraying to complete the damage in the shortest time that takes months or years outdoors.
The UV Accelerated Weathering Tester can set three aging modes: light, condensation and spray:
1. Lighting stage
Simulate the light length of the day in the natural environment (usually between 0.35W/m2~1.35W/m2, the solar light intensity at noon in summer is about 0.55W/m2) and the test temperature (50℃~85℃), in order to simulate The products are used in various environments to meet the test requirements of different regions and industries.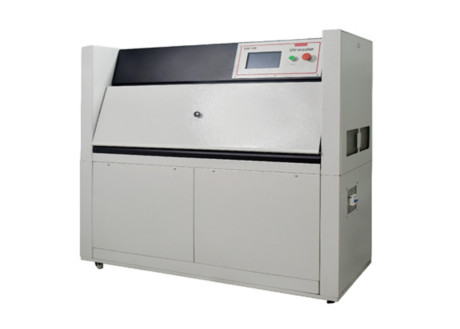 2. Condensation stage
To simulate the phenomenon of fog on the surface of the sample at night, turn off the fluorescent UV lamp (dark state) in the condensation stage, only control the test temperature (40~60℃), and the humidity of the sample surface is 95~100%RH.
3. Spray stage
The process of rain is simulated by continuously spraying water on the surface of the sample. Because the artificial UV accelerated aging test conditions are much harsher than the natural environment, the aging damage that can occur in the natural environment for several years can be simulated and reproduced in a few days or weeks.
The above is the introduction of the UV Accelerated Weathering Tester test mode. If you want to know more about the aging machine, please pay attention to the QINSUN instrument and leave us a message!