In order to make Uv Accelerated Weathering Tester work better and keep it in good condition for a long time, please follow the 15 Steps to maintain it:

1. When the Uv Accelerated Weathering Tester is not working, it should be kept dry, and the studio and box should be cleaned.
2. Keep the appearance of the box clean and tidy;
3. Avoid dust intrusion into the box, after use, cover the plastic cover;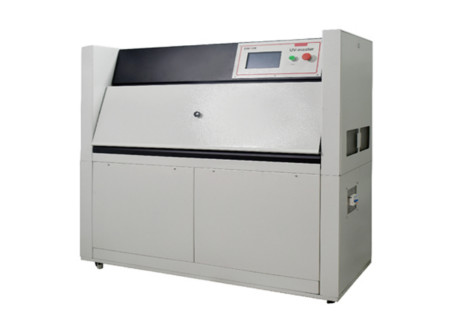 4. Avoid external force hitting the box;
5. Chemicals are prohibited from contacting this equipment;
6. The laboratory is kept in a dry environment;
7. It is absolutely forbidden to set the temperature to exceed the specified temperature of the equipment;
8. Check the circuit control system before each startup;
9. Confirmation of power supply and grounding wire;
10. Whether the power cord is properly connected in accordance with the specifications and is grounded;
11. Check whether the over-temperature protector has been set (it has been adjusted at the factory, and generally does not need to be adjusted);
12. A ventilation fan should be installed in the laboratory to maintain indoor ventilation;
13. After the test, cut off the power supply of the Uv Accelerated Weathering Tester;
14. After each test, take out the sample and clean the inner tank of the equipment;
15. It is strictly forbidden for non-professionals to operate the Uv Accelerated Weathering Tester.
The above is the knowledge about the repair and maintenance of Uv Accelerated Weathering Tester. Of course, if you want to know more or want to purchase, you are welcome to come and consult.